Discover more from Healthy Rich
No one goes broke from avocado toast. A newsletter about how capitalism impacts the ways we think, teach and talk about money.
Over 3,000 subscribers
Be your own first editor
Plus a bajillion other tricks to boost your earning power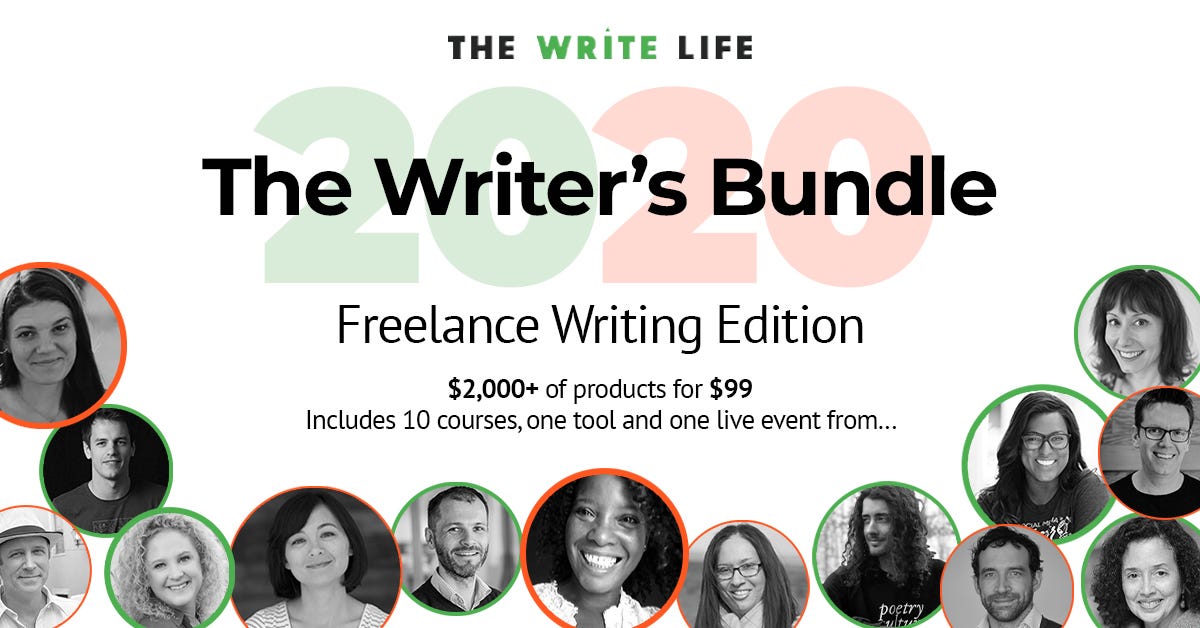 You become your editor's favorite writer by turning in the best copy they've ever seen.
Get an editor to fall in love with you, and you're on your way to more assignments, higher rates and 🤤🤤🤤 referrals. In other words, a successful career as a freelance writer.
Self-editing is a vital step a lot of freelancers miss — it's the whole reason I write this newsletter. Turn in clean, tight copy, and you soar ahead of the vast majority of writers an editor encounters.
Think you don't have time for self-editing?
You're probably not doing it right.
Bryan Collins, an author, columnist, editor and copywriter, created a course called Master Self-Editing specifically to teach writers this valuable skill.
It teaches you the strategies he's used to write viral articles and get published at sites like Forbes, Fast Company and Lifehacker — including how to cut your editing time by 50% and still do it better.
Here's why I'm telling you about it today: Normally, Bryan sells this course for $297, but right now, you can get it for $99.
Master Self-Editing is part of a deal from The Write Life called The Writer's Bundle, a package of 12 courses and products for freelance writers that'll improve your writing, get your business in order and help you crack new writing markets. 
Separately, the products cost nearly $2,000, but The Write Life is offering the whole bundle for $99 through Wednesday, Sept. 16 at 11:59 p.m. PST.
Check out everything that's included in The Writer's Bundle here: https://www.e-junkie.com/ecom/gb.php?ii=1673601&cl=243758&c=ib&aff=218127
It's an exciting deal, and I recommend grabbing it if anything inside catches your eye. After Wednesday, they'll never offer this same bundle again!
Good luck juggling all the love letters editors are about to drop into your inbox 🤩
Happy writing!
Dana
P.S. If you purchase the bundle through my link, I earn an affiliate commission, which helps support this free newsletter. I wouldn't recommend this if it wasn't a super useful offer from a brand I trust — but, to make sure you get the best deal possible, I'm throwing in a bonus that's worth your $99 alone.
Buy The Writer's Bundle through my link, email me a proof of purchase and you'll get a free pitch feedback sesh — that's personalized editing and feedback on up to five pitches, so you know exactly how to woo an editor with your next idea.